About us

Vidnyanvahini
'Vidnyanvahini' was founded in 1995 by returning NRIs from USA Pushpa and Dr. Madhukar Deshpande. They mobilized a group of volunteers who, through a brain storming session over two days, shaped the methodology and syllabus of the Mobile Science Lab (MSL), the flagship activity of the Vidnyanvahini. Starting with seven core members, the organization now has a volunteer force of more than two dozen members.
Show more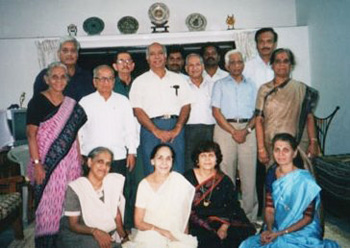 DAG
The Dialogue and Action Group (DAG) of Vidnyanvahini consists of more than two dozen volunteers who have various backgrounds such as teachers, professors, scientists, engineers, etc. They all have degrees in science-related topics and they love teaching children develop skills in performing experiments and cultivating a rational temperament.
Show more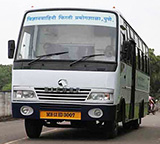 MSL
The Mobile Science laboratory (MSL) is a vehicle which travels most working days to a school. It contains lab equipment necessary for performing experiments for school children. It also contains a TV and DVD player, cabinets for storing the equipment, portable tables, generator, an overhead water tank, a wash basin and space for 6-8 volunteers to travel....
Read MSL details