Awards
Vidnyanvahini has been felicitated for its service to the community of needy students and has received a number of awards in recognition of this activity. We mention some of the noteworthy awards below: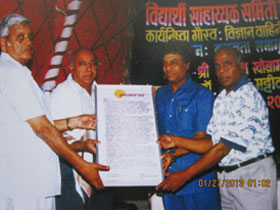 Vidyarthi Sahayak Samiti of Varora in Chandrapur district gave Vidnyanvahini a "Karyanishtha Gaurav" plaque with cash award in January 2000.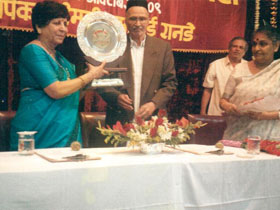 Sewa Sadan Trust felicitated Pushpa Deshpande, president of Vidnyanvahini with "Deodhar Memorial Trophy" and cash award in October 2000 as recognition of the work of Vidnyanvahini.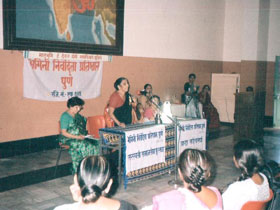 Pushpa Deshpande was chosen by Bhagini Nivedita Trust of Pune for a citation in recognition of the service to community through Vidnyanvahini in December 2002.